Kshir & Canelé - Where Traditional Indian Mithai Meets Innovation in Culinary Brilliance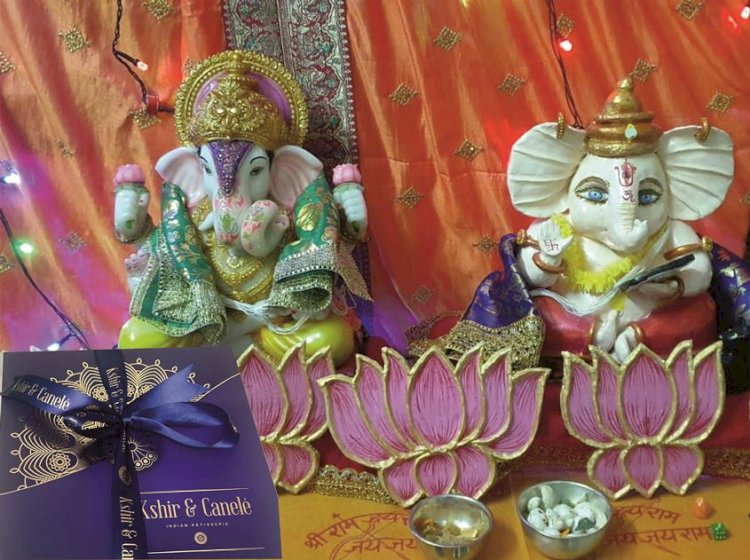 In the ever-evolving world of gastronomy, Kshir & Canelé emerges as a beacon of innovation and creativity, redefining the boundaries of Indian sweets and pastries. This culinary venture, led by the visionary Chef Ajay Chopra, effortlessly marries the rich traditions of Indian flavors with the elegance of French cuisine.
Kshir & Canelé takes great pride in its commitment to flavor finesse. From the moment you savor your first bite, it's evident that each creation has been meticulously crafted to tantalize the taste buds. The fusion of Indian and French flavors is a stroke of genius, creating a symphony of tastes that feels both nostalgic and refreshingly new. Whether it's the subtle hints of saffron in a French pastry or the delicate balance of cardamom in a macaron, every bite is a harmonious blend of two culinary worlds.
Elevating Tradition to Global Heights - What truly sets Kshir & Canelé apart is its dedication to elevating traditional Indian sweets and patisserie to global culinary standards. It's not just about the taste; it's also about the presentation and the overall experience. The artistic platters that showcase these creations are a testament to the venture's commitment to aesthetics and luxury. This is Modern Indian cuisine reimagined, ready to take its place on the world stage. It's a gourmet experience that invites you to savor the confluence of cultures. You'll find yourself reminiscing about classic Indian mithai while eagerly exploring the exciting new twists that Chef Ajay Chopra has ingeniously concocted.
Chef Ajay Chopra - The heart and soul of Kshir & Canelé undoubtedly lie in the creative genius of Chef Ajay Chopra. His culinary masterpieces are nothing short of artistic expressions on a plate. With each creation, he manages to strike a delicate balance between preserving the essence of traditional flavors and introducing a breath of fresh air. It's his ingenuity that makes Kshir & Canelé India's first truly modern mithai destination.
Sweetness for Every Occasion - This Ganesh Utsav we served Kshir & Canelé mithai to our Ganesha and this added a special charm to your Ganesh Utsav offerings. It proved to be a delightful way to add a touch of sophistication and innovation to this auspicious celebration. Our choice to celebrate with these exquisite delicacies had delighted both Lord Ganesha and our guests. Ganpati Bappa Morya!

Kshir & Canelé understands that sweetness is not limited to a single occasion. From celebratory gatherings to intimate moments, their meticulously curated delicacies are designed to add a touch of sweetness to all your life's occasions. Whether you're looking for the perfect gift or simply indulging in a sweet craving, this culinary haven has something to offer for everyone.

For more info and order visit Website - http://www.kshir-canele.com/
Instagram - https://www.instagram.com/kshir.canele/

#IndianMithai #mithaibox #boxofhappiness #delicacies #mithailover #mithai #indiansweets #sweettreat #sweets #delhi #GanapatiUtsav