Goa pavilion at Tashkent gets overwhelming response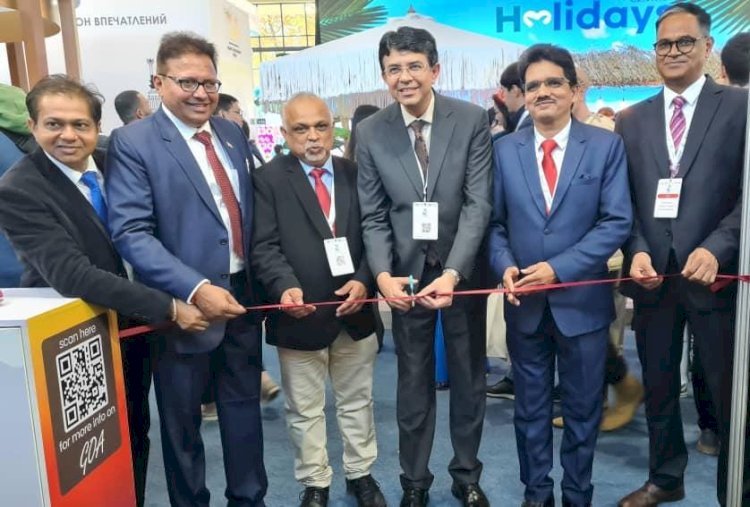 Visitors flocked to the Goa Pavilion to get information on how to explore the vibrant culture, picturesque beaches, and rich heritage that Goa has to offer. The interest from international tourists is remarkable. People are not only captivated by the beautiful landscapes but also by the diverse experiences Goa promises.
The Goa pavilion showcases emerging trends in sustainable tourism, wellness retreats, and unique cultural experiences. Goa has put considerable effort into promoting responsible and sustainable tourism. The eco-friendly initiatives and community engagement programs have struck a chord with the visitors. Goa's blend of sun, sand, and culture is resonating well with the diverse audience at the Tashkent Tourism Fair.
The enthusiastic response reflects the universal appeal of Goa as a travel destination. As 2nd day ends with good positive response from tourists, travel and tour agencies, more response expected on last day Tomorrow. The response and support Goa Pavilion snatched at Tashkent is a testimony that international tourists footfalls will be high in Goa.