Good vibes on the tides - Aquasail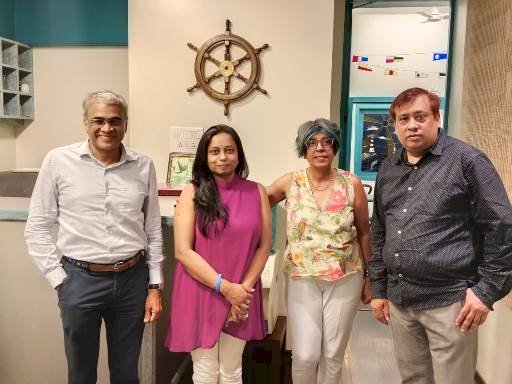 Sunset is one of the most beautiful and romantic wonders of nature. And the best place to admire the sunset is sailing through the waves, on a boat, from the sea. If this is also on your bucket-list as mine, then come and experience it on the shores of Mumbai City with Aquasail.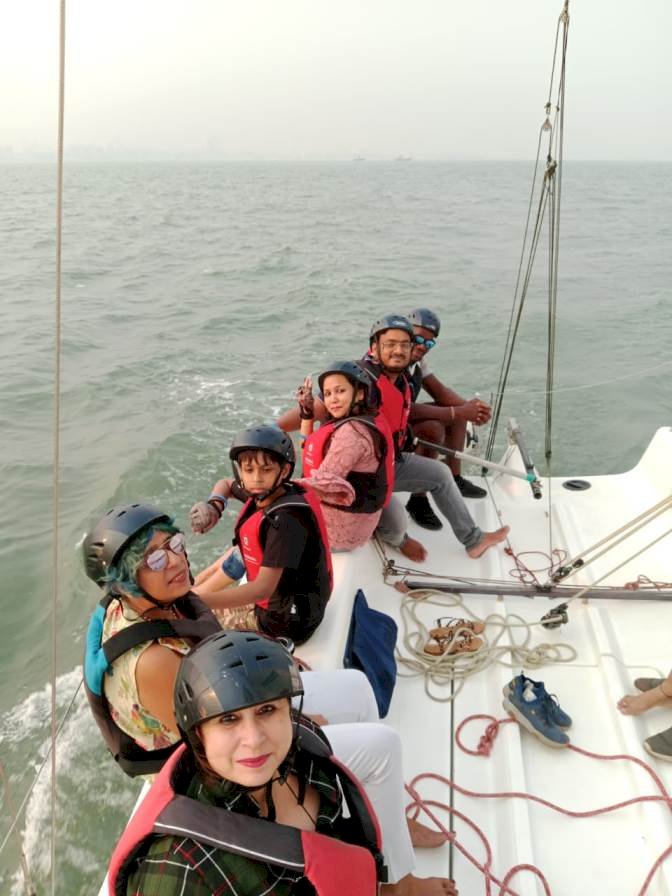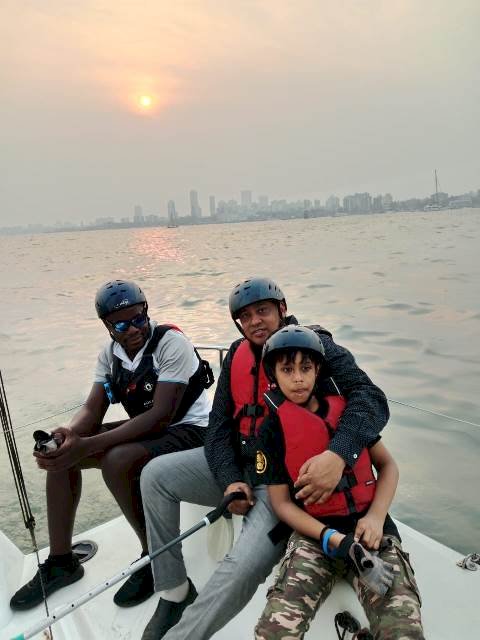 Aquasail is headed by Mr. Shakeel Kudrolli, Managing Director, and Ms. Zia Hajeebhoy, Director. Mr. Shakeel is India's first gold medalist on international waters in sailing. He is a former corporate lawyer with decades of experience. With his extensive expertise in operations and product development, he is the driving force behind Aquasail. Ms. Zia is a leader, mentor and marketer. Aquasail provides experiences whether you want to explore sailing, take a certificate course, join the club, use sailing as a team-building activity or host corporate sailing events. The company has 80 boats, managed by a highly professional and carefully selected crew and supported by a team in the Mumbai, Mandawa and Goa offices.

Safari Plus, Intalk with Ms. Zia Hajeebhoy
She expresses her true commitment, not only her love for sailing, but more importantly her commitment to the safety of her clients. She says that sailing is driven by experience and passion. And anyone can sail, whether he/she knows how to swim or not.


She said, "We have something for everyone, from fun sailing to certified courses. The Aquasail Yachting Academy (AYA) offers numerous courses for adults and children, ranging from basic to advanced courses, and built according to international standards. One can charter a yacht to celebrate special occasions at sea. You can also opt for Aquasail Club Membership. Aquasail has a fleet of boats ranging from KEEL BOATS to Beach Dinghies, Beach Catamarans, Kayaks, Windsurfers and Kite Surfers."

"The company such Axis Bank, Shoppers Stop, Vini Cosmetics, JSW Paints and Capgemini recently concluded their corporate event with us. We also curate sailing activities as per the occasion like birthday, anniversary, reunions, pre-weddings shots and meditation on boat. We have three sailing locations Iconic Gateway, Magical Mandwa and Sun-drenched GOA (Grand Hyatt GOA)" she added.

Concluding the talk she said, "We are determined to bring even more innovation to the design and create an unparalleled yachting experience for Indians."

Thanks to her passion and dedication, we were able to sail for the first time against the backdrop of the iconic Gateway. It was an experience to be at the helm and learn some basics of sailing with the wind.

For more info - Ms. Geeta (+91 90044 93209) E: geeta@aquasailindia.com Website: https://www.aquasailindia.com/