INCREDIBLE INDIA SUCCESS STORY CONTINUES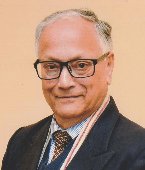 The continuous positive growth in international tourist arrivals, since the beginning of the year 2018 is very encouraging but economic slowdown in our major traffic generating markets is equally affecting us. But one good thing our foreign exchange earnings is growing better and our foreign exchange earnings from January- February 2018 were Rs.35,132 crore with a growth of 10.0%, as compared to the FEE of Rs.31,925 crore in January-February 2017, still volatility in currencies and uncertainties' clouding global economy pose a big challenge, Ministry of Tourism should be complimented for pro-active approach in diversifying tourism products, infrastructural development schemes, global marketing campaigns resulting in the positive trends in international tourist arrivals. Bilateral agreements with many overseas countries provided much needed boost to tourism. Various promotional schemes have been taken up to get stake holders involvement MDA scheme revised as also norms for hospitality scheme in the interest of travel partners, e-tourist visa has been re-oriented with multiple entry and more countries added on e-visa facilitation. The GST has been roll out and hope that all concerns expressed by the industry are addressed on a top priority.
Ministry of Road Transport and Highways has been regularly taking up projects to develop wayside amenities. Wayside amenities would act as a support infrastructure to facilitate larger tourist segment moving across the road network even for lesser known locations or destinations. There is also a special focus for Cruise tourism and that is going to make a marked difference in international tourist arrivals.
India has the second largest diaspora in the world with nearly 25 million people spread across every major region in the world. This community has presence in industry and various professional sectors, thus constituting an important part in economics of their adopted countries and have greatly contributed to local economy and culture. These hard working and highly entrepreneurial Indian diaspora are keen to invest in India, their home land which they left for their own betterment but feels to do something for the country of origin for a greater common good. Ministry of Tourism Government of India is holding Investment meet, attracted them for investments in tourism sector and they have invested in hotels, hospitals and other infrastructural development areas.
Our new International Airports are visible example. India is still grossly under roomed and new hotels are required at tier-two/tier-three cities and lot of investments are expected for this sector. Even for Regional air-connectivity programme, lot of investments are needed. In view of this, a greater emphasis is there in the Ministry of Tourism for investors meet in collaboration with the Chambers of Commerce. It is very heartening to see how the states are promoting tourism aggressively. It is good to see the display of solidarity in promoting tourism, each service provider of the destination and its local people enthusiastically contributing in making the visitor experience rich, memorable and appreciable. This is reflected in the implementation of Swachch Bharat project of Hon'ble Prime Minister.
Tour Operators are promoting special interest tours encompassing niche areas which are most sought after as these are more experiential and give deeper insight into a destination. Thus clients destination preference is changing from the traditional circuit to regions that capture the real feeling of India.
Incredible India Campaign has been given a re-orientation by the government. By having Incredible India 0.2 Campaign, we are not only creating a brand value, we want to tell our customers that we are here with a certain commitment in terms of quality, business dealings and ethics. We are going to produce products which meet certain parameters that India is known for. This has proved to be successful as visible without pouring of public and trade support. New website of the Ministry is user friendly and proved to be a store house of knowledge on India. Global participation in exhibitions have also increased where trade is always there as co-partners. This provides opportunities to interact with overseas tour operators on a one to one basis, educate them on India new products and all that happening under one roof. Hon'ble Minister of Tourism leading the delegation makes more impact oriented. All these efforts have revamped the market towards India, awareness is much positive and the help in boosting international tourist arrivals.
India's tourism scene thus continues its success story and we are confident that the year 2018 would be very positive for tourism.
By Gour Kanjilal, Executive Director, IATO and Former, Dy. Director General, Ministry of Tourism, Govt. of India views expressed are personal