TOURIST INFLOW is expected to improve in 2017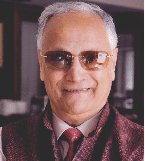 India is one of the fastest growing market globally and is experiencing a rapid rise in both business and leisure travel. As per Market Research division of the Ministry of Tourism, Government of India (which compiles Tourist Statistics data) till November 2016 total growth is 10% over corresponding period of 2015. This increase is mainly due to streamlining of visa norms ie e-tourist visa made operational for 150 countries. Though it had some regulatory controls ie only with single entry. 30 days stay restriction etc. But from December or next year this restrictions have been withdrawn. At least tourists with double entry visa can take visits to Nepal/Srilanka/Bhutan in their packages. Due to restriction of one entry, tourists often did not like to take India packages as that do not suit them.
Also 3 time valid Medical visa etc also can boost medical tourism. At least our tour operators can do aggressive marketing with visa relaxations. Incidentally over the years India's tourism image has changed which help in bringing more tourists for business tourism and luxury travel segments. Even for business segment, double entry visa has now been made valid.
The travel and tourism industry is facing many challenges given the nature of an ever changing and fragmented market particularly with the rise of the sharing economy and technologies growing role in the industry. As travelers and consumers attention spans to get shorter, business need to anticipate market development trends in the customers choice and embrace opportunities to engage them both on life and offline. We expected October-December period (peak season will be good). But sudden demonetization had its own impact and as informed there were 25% cancellations in hotel bookings or tourists prefer to keep India on hold after note ban reading the disturbed situations, currency crunch, long ques. Foreigners need to pay cash as they move around the city at local shops, villages and don't get liquid cash so avoided India and planned to come when position becomes stable. These tourists are quite adapt in digital transactions but still this has some restrictions in India as whole of India is not digitalized. Also GST is in limbo our fickle tax laws hurt foreign tourists with service tax, luxury tax, road tax, toll tax and tax on tax (about 30% is tax component). The government must come out with a clear tax regulation so that tour operators can give a definitive quotation of packages.
Talking of medical tourism, Indian medical tourism to touch $ 8 billion by 2020 by expert reports. As health care turns in development countries, India's medical tourism market is expected to move more than double in size for $ 3 billion at present to around $ 8 billion by 2020 (CII Grant Thornton Survey) and cost is a major driver for nearly 80% of medical tourists across the globe. The cost consciousness factor and availability of accredited facilities have led to emergence of several global medical tourism corridors. India has also done a quite remarkable progress for cruise tourism by developing ports and many international liners have added India as Port of call for 2017. That is further supplemented by government liberal introduction of e-tourist visa for Cruise passengers. This is expected to boost international tourist arrivals in 2017.
No doubt, India has variety of options to explore with an interesting mix of cities. Thus India offers unique experience like no other country in the world can offer. Experiential Tourism is the buzzword for new generation tourists who are not that keen for seeing monuments. India with its miles of beaches with water sports facilities, adventure activities in its range of Himalayas, sporting activities like Golf, Polo, Himalaya Cycling, rail journeys, camel safaris on Deserts and Culture intervene with living styles is gaining popularity Niche tourism experience.
India has also come out as vibrant country for MICE and has elaborate convention centers of all sizes, exhibition halls, advanced transport with tiers of hotels for business visitors. India's new recognition now is all about wedding and honeymoon destination. Palace Hotels of Rajasthan, have special attractions and are often chosen for wedding destinations by those who want the luxury marriage in Royal luxury. Even beach wedding in Goa hotels on beach, Himalayan back drop in Srinagar/Gulmarg or Fort locations are in great demands.
Ministry of Tourism and tour operators aggressive marketing strategy – B to B meetings with global tour operators at all international platforms have helped in creating confidence. All these have added dynamism to boost international tourist arrivals and so 2017 could bring a remarkable tourism growth. In hotel industry, supply gets augmented in huge numbers and thus ready to meet the growing numbers in tourist arrivals. Air capacity have also gone up and travel facilitation improved. All these give us the confidence, India demand will pick up and trade is optimistic about outlook of 2017. Travel as much as you can. As far as you can. As long as you can. Life is not meant to be lived in one place – explore India one life time is not enough to see India make repeat visits.
By Gour Kanjilal, Executive Director, IATO and Former, Dy. Director General, Ministry of Tourism, Govt. of India and Freelance Journalist.