Medical Tourism In India Gaining Popularity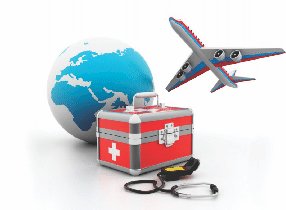 No doubt, India now stands in the fore front of the global medical value travel industry. India's amazing growth as a successful Health Care provider has been experienced by overseas patients. They were highly appreciative of the world class treatment and the state of art facilities available in Indian hospitals. India has showcased products for hospitals, dental clinic, Ayurvedic and unani Hospitals, Physiotherapy centers, Post-Operative Care Centers, Panchakarma Centers, Spa Centers, Fitness and Wellness Centers, Medical and Health Care Products, Medical Equipment Manufacturers, Pharmaceutical companies, Pharma packaging companies, Medical education universities/Institutions, Nursing training collages, Pharmacy education Institutes , Medical Insurance Companies, Third party administration, state government tourism developments, Hotels, airlines, Tour Operators, Medical tourism facilitators etc in the global platforms and created confidence to present as prime Medical destination. This quantifies that infrastructure is very sound for Medical operations.
According to FICCI – KPMG report, the global medical value travel industry was estimated at US$ 10.5 billion in 2012. It is expected to grow at a CAGR of 17.9% from 2013-2019 to reach US$ 32.5 billion in 2019.
Growing at a compounded annual growth rate (CAGR) of 27% the inflow of medical tourists in India is likely to cross 3.2 million in 2016 (which quantifies the Medical value Travel importance in India. The cost effectiveness, superior clinical expertise alternative medicine, no waiting location of hospitals all over the country, English language proficiency (also all hospitals of repute have language interpreters), Pathological labs attached to hospitals, trained tour operators/facilitators, introduction of Medical visa (new triple entry-visa for medical purpose announced by the government, notification awaited) medicines availability all made our country a favorite MEDICAL VALUE TRAVEL destination in the world.
Patients from SAARC countries such as Bangladesh, Afghanistan and Maldives, African countries such as Nigeria, South Africa, Kenya, Tanzania and Middle East form major part of India's medical tourism clients. Now even patients from countries including Russia and CIS countries and Myanmar also join this inflow. Even our NRI's/ PIO's are visiting for medical Care in numbers. The demand is visible for treatments like cardiology, orthopedics, transplant, ophthalmology and India holds good credibility.
Also on cost effectiveness parts, we have a clear-cut difference, nearly 1/10 of the cost of such treatments in USA, UK or 1/5 of cost of in Thailand, Singapore etc. Our corporate hospitals which have global linkages with high ending technology have regular clients for checkups, stress management and other curative care for their executives.
For Neurology and Gastroenterology our facilities are well accepted and our hospitals have regular inflow from the Gulf and the Middle East and they have tie ups with our hospitals. But we need to consolidate our efforts and strategies on how to utilize the available opportunities develop our relationship with hospitals overseas from where we can get referral cases, specially tie up with governments of SAARC countries and the Gulf and the Middle East. For this we need to get our hospitals enlisted with NABH /Global Quality Standardization and global acceptance.
Also our Insurance operations part to be in sync with global norms. We must also educate ourselves about Medical laws in various countries to avoid legal challenges. Our hospitals also need to open support offices in countries from where they expect medical tourists. Indian Embassies overseas also need to cooperate in extending Medical Visas and the persons accompanying them. Our medical tour operators should workout packages that can include medical treatment, arrangement for airport transfers, travel guides, Spa Services, Hotels Stays, Pre-Tests and all such allied services mainly partnering with overseas tour operators.
We feel proud that this Medical Tourism segment has added a real value travel component in our tourism scene, taken up the challenges in right spirit and doing a remarkable work in helping people to reach out for new possibilities in Health and wellness segment. We also should create a feeling of 'HOME AWAY FROM HOME' and confidence in clients that 'INDIA IS THE RIGHT CHOICE.'